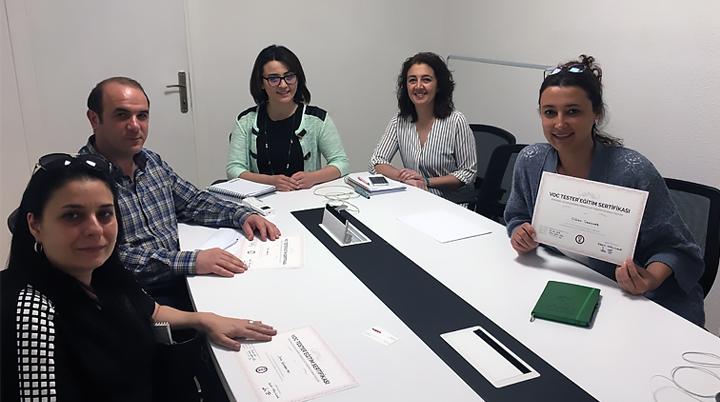 VOC TESTER Information Meeting organized by AND Belgelendirme took place in Vidco Education Office on Thursday, April 26th.
In the training meeting held within the scope of effective use of the VOC TESTER Software System, certifications were delivered to representatives of the AND Belgelendirme.
We would like to express our gratitude to Fırat KARATAŞ, Çiğdem ÇEKİNMEZ and Sevda BÜYÜKBALTACI for their participation.