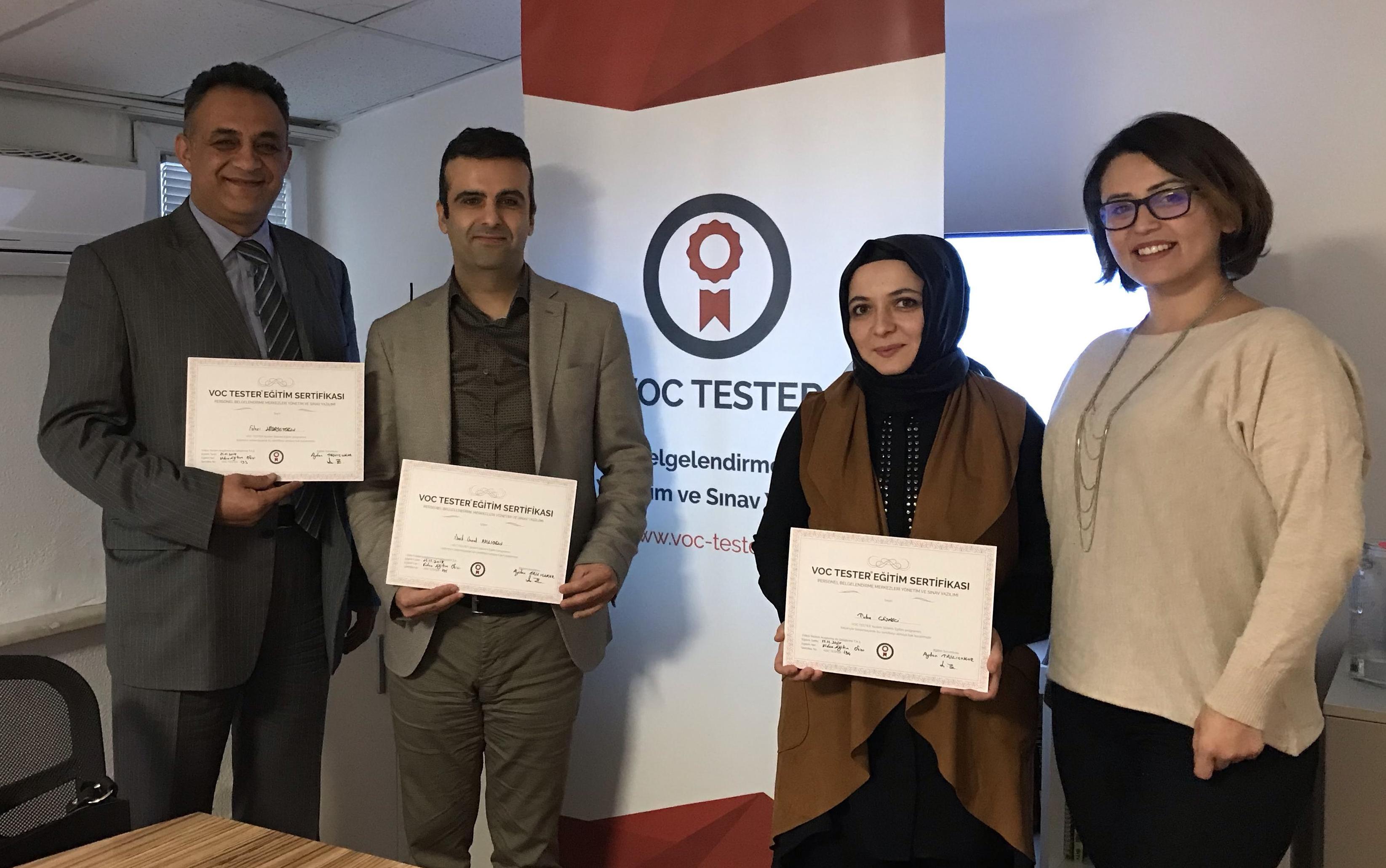 Our VOC TESTER Information Meeting organized with KARSEM Examination and Certification Center took place on Thursday, November 15 at Vidco Training Office.
At the training meeting organized within the context of effective use of VOC TESTER Software System, the certificates were delivered to the representatives of KARSEM Testing and Certification Center.
We would like to thank the entire team for their participation.