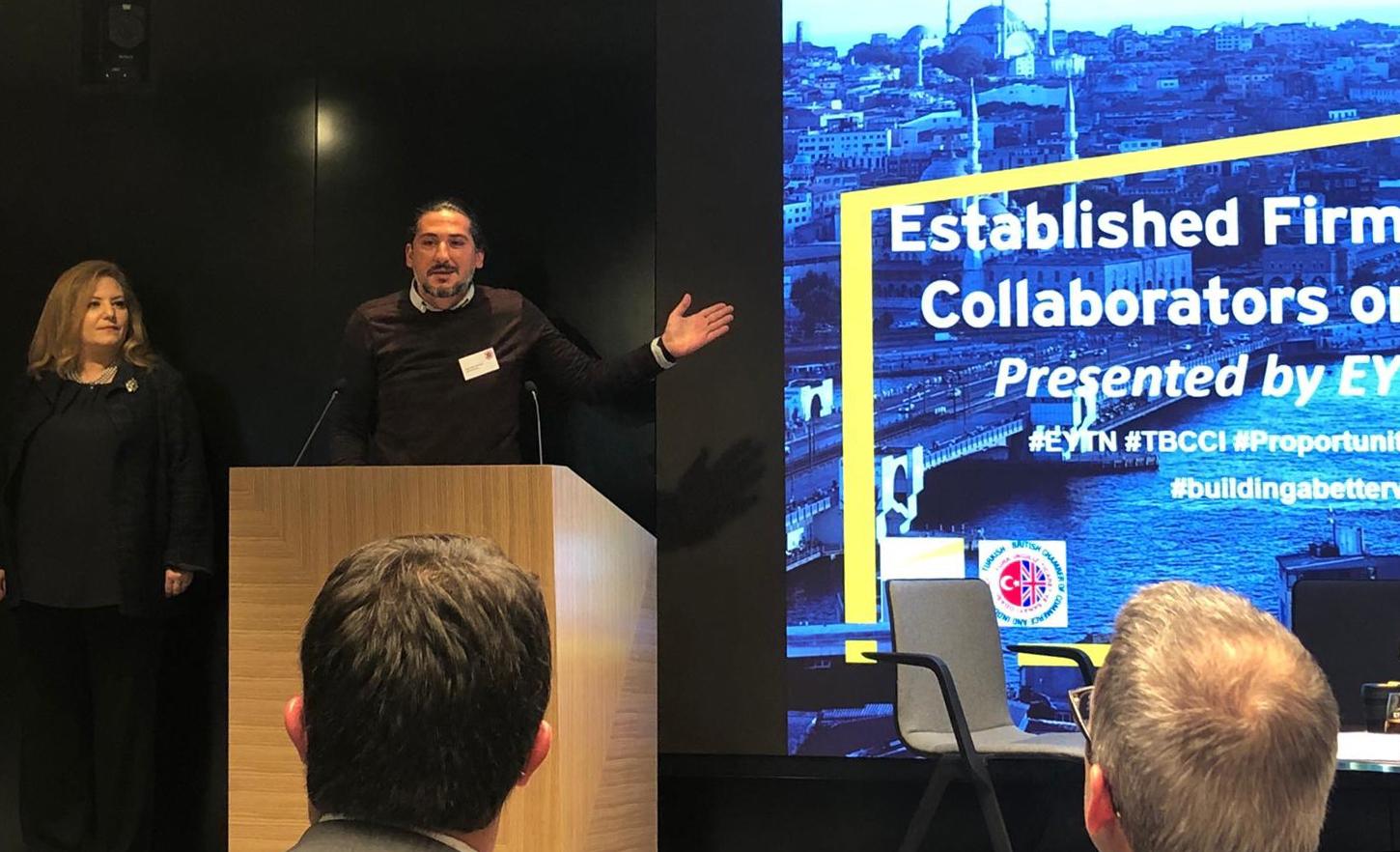 Our general manager Fatih DEMIRKAN delivered the new membership promotion speech at the meeting which was held at the EY London office on 12 June, attended by Mr Güçlü Cem Işık, Undersecretary of the embassy in London, and the president of TBCCI, Deputy President of international law, attorney Ms Alderman Emma Edhem.
Turkish-British Chamber of Commerce & Industry (TBCCI) was founded in 1980 as a non-profit organisation to provide its members with a wide range of services aimed at promoting bilateral trade, investment and joint ventures between the UK and Turkey.
It works closely with the Council of the chambers of Foreign Trade in the UK, the British Chamber of Commerce in Turkey, The Commercial Departments of the Turkish and British embassies, the Turkish Consulate, the Middle East Union and the regional Chambers of Commerce and Industry.
The British Chamber of Commerce and Industry maintains relations with the All-Party British Parliamentary Turkey group in the House of Commons and is an accredited member of the British Chambers of Commerce.
If you intend to establish business or trade between the UK and Turkey, to partner with or increase your current trade volume and investments, it is the right platform for the development of trade relations between Turkey and the UK, with many years of service and experience since 1980.