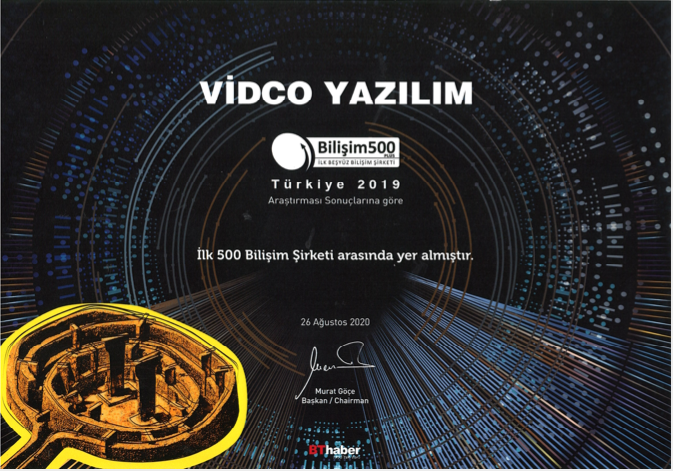 Held for the 21st time this year, Turkey's the only comprehensive research in the field of informatics; The results of the top 500 IT Companies research were announced. We are pleased to state that as Vidco Software we are Turkey's top 500 IT companies.
Within the scope of Bilişim 500 research; IT companies were evaluated in 4 main categories (distributor, System Integrator and business partner, international manufacturer / manufacturer's Representative, Turkey-based manufacturer). The hardware, software, and service sub-tables of each category were created.
As Vidco Software,
-470 in the overall ranking of the top it 500 companies.
-204 in Turkey-based manufacturer branch.
-143 in Turkey-based manufacturer-software.
-In Turkey-based manufacturer-service branch. We are pleased to state that we are 124.
You can reach the Bilişim 500 Research Results via the Link Below.
https://bthaber.com/b500pdf/B500DIGITAL6.pdf
What is Bilişim 500?
BThaber Newspaper develops and offers information tools to serve the Turkish IT Sector and to enable the business world to use technology more effectively, consciously and efficiently. Based on this, it presents to the public every year a detailed study that lists the top 500 companies of the Turkish IT sector in terms of their general and subcategories in which they operate, and determines the predictions and characteristics of the market.